syntheticAIdata Enterprise
syntheticAIdata Enterprise helps businesses across various industries overcome the challenge of acquiring high-quality data for training their vision AI models. Our solution generates synthetic data that empowers clients to easily create diverse datasets at scale. By leveraging syntheticAIdata Enterprise, clients can achieve many benefits, including significant cost reduction, privacy, and regulatory compliance, and bring their AI products to market faster.

In today's competitive market, the accuracy of AI models plays a crucial role. Leveraging synthetic data can enhance the accuracy of these models, making it a crucial factor to consider for businesses looking to stay ahead of the competition.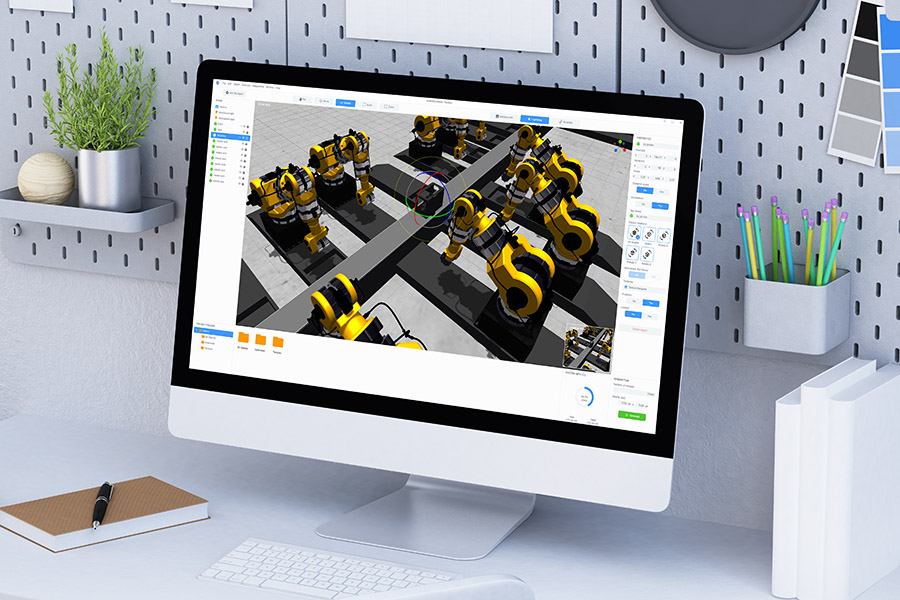 syntheticAIdata Enterprise provides a wide range of advanced feature that allows you to generate synthetic data for vision AI model training. Our user-friendly and no-code solution empowers even those without technical expertise to easily generate synthetic data. With seamless one-click integration with leading cloud platforms, our solution is not only the most convenient but also the most effortless to use on the market.

Our solution is exclusively designed to cater to the unique requirements of our industry customers. We provide a tailor-made solution that matches specific industry needs. Our dedicated customer support is always available to ensure that our customers receive all the assistance they require to make the most of our solution.
Training vision AI models at the scale
syntheticAIdata Enterprise revolutionises the way businesses train their vision AI models. It enables our customers to generate unlimited data and customise image batches that suits their need. The solution generates high-quality synthetic data with precise tagging that closely resembles real-world scenarios. This helps AI models undergo robust training, ultimately leading to improved overall accuracy.

Our solution supports image segmentation, object detection, and image classification. With image segmentation, our solution can help identify different objects within an image and separate them into distinct regions for further analysis. Object detection, on the other hand, allows for the identification and classification of specific objects within an image, while image classification can help categorise images based on their content. By providing support for these three most used annotation tasks, our solution is a valuable tool for various industry use cases.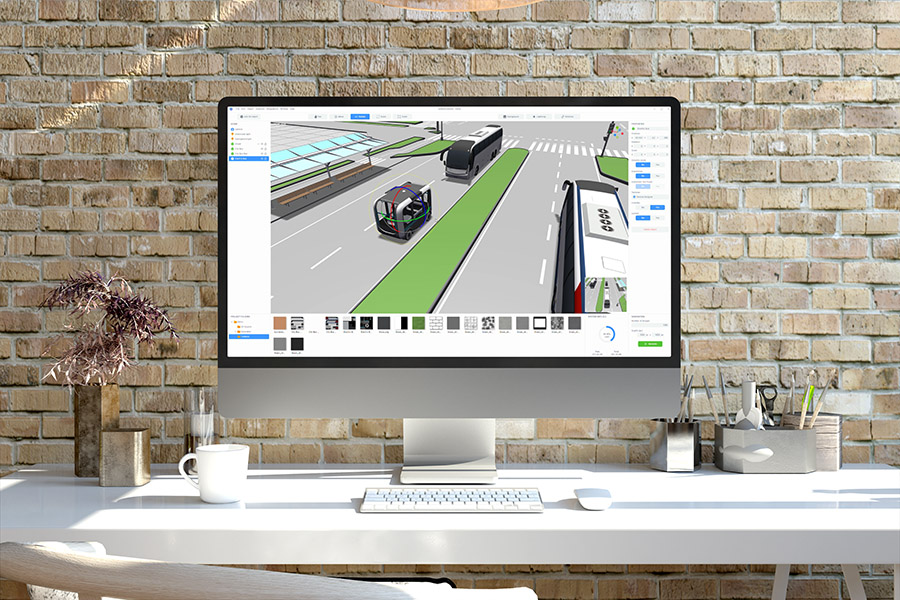 Solution suitable for every industry
syntheticAIdata Enterprise supports use cases across a range of industries. In the manufacturing industry, syntheticAIdata Enterprise can help businesses generate value by generating synthetic data that enables defect detection, assembly line inspection, asset tracking, worker protection and more.

In the field of smart cities and autonomous driving, our solution can help businesses improve the accuracy of their models by generating synthetic data that simulate different lighting conditions, weather conditions, and camera perspectives, enabling various visual detection use cases.

syntheticAIdata Enterprise helps the robotics industry develop more accurate AI models for robotic vision systems. By generating synthetic datasets that simulate real-world scenarios, businesses can train their robots to accurately detect and classify objects, enabling them to perform complex tasks with precision and accuracy. Examples include sorting items on a manufacturing line, performing quality control checks, and navigating autonomously in complex environments.

In the retail industry, our solution can empower businesses to optimise inventory management and improve the in-store experience by generating synthetic data that enables smart checkout.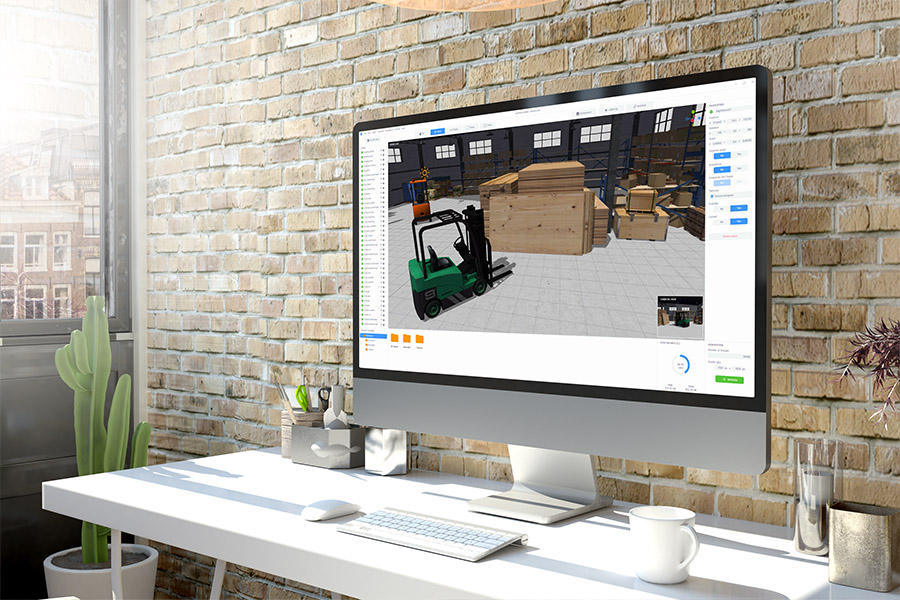 Defect and anomaly detection
The detection and correction of defects in the manufacturing process are crucial steps in ensuring that products meet the required quality standards. The integration of AI-based computer vision applications has transformed defect detection, enabling businesses to detect and correct defects faster and more effectively.

One of the significant challenges in using AI-based computer vision applications for defect detection is acquiring large amounts of high-quality data to train and fine-tune AI models effectively. This is where syntheticAIdata Enterprise can help. By using solution, our customers can easily generate customised datasets containing various types of defects, such as scratches, paint flaws, and misassembly. This enables them to train their AI models efficiently and cost-effectively, achieving highly accurate defect detection. Improving defect detection can lead to better product quality and reduced waste.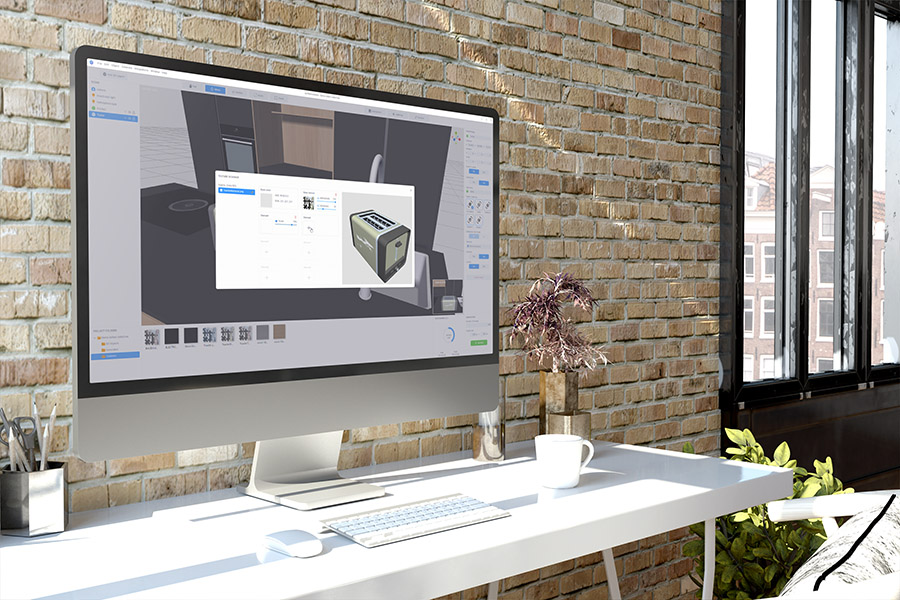 Easy cloud integrations
syntheticAIdata Enterprise provides a seamless and straightforward process for integrating with leading cloud-based services. The integration process with cloud-based services takes only one click. Once a synthetic dataset has been generated, customers can select their preferred cloud service, and the data will be exported and perfectly annotated, ready to be used for training their AI models.

The automation of data transfer and annotating eliminates the need for manual data entry, reduces the risk of human error, and saves time. This automated process ensures that our customers' data is accurately annotated and ready to use for training of their AI models, improving the accuracy and efficiency of their AI development processes. Not only does this save time and resources, but it also enhances the quality of the data used to train AI models, leading to better AI performances and faster time-to-market for their AI products.