Synthetic data use cases for computer vision
Computer vision is a field of Artificial Intelligence (AI) that trains and enables computers to understand digital images and video data. Nowadays, computer vision applications are available in all industries. While many AI models are available for general use, there is a huge need for custom vision models to identify specific objects. The process of training accurate AI models is costly and requires a large amount of data.

Synthetic data is an cost-effective alternative to real-world data to train and improve AI models. Generating large synthetic datasets will bring significant cost savings to the projects. It reduces the risk of human error, removes many burdens (such as privacy and regulatory concerns), and increases the model's accuracy. Recent research has shown that vision models trained on synthetic data can achieve even higher accuracy than models trained with real-data.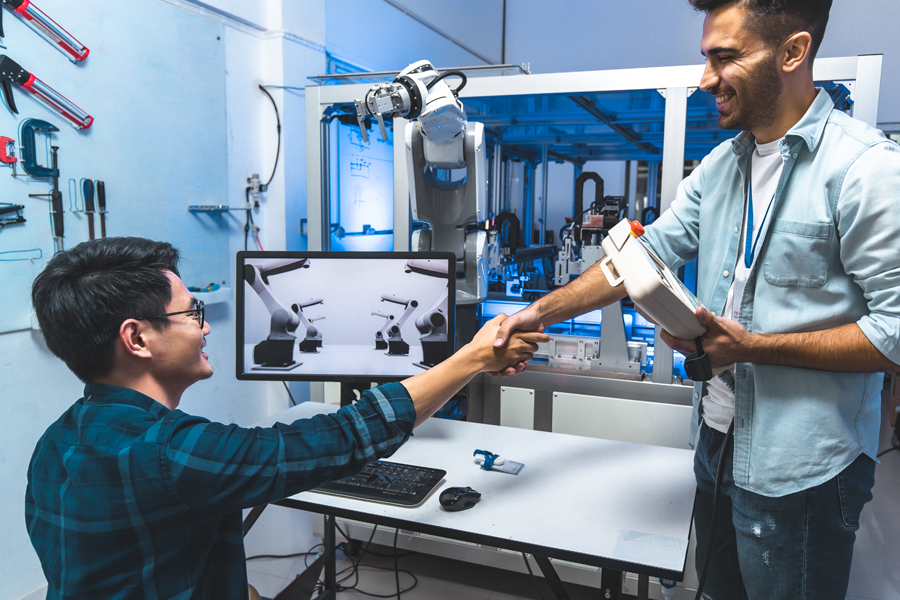 Smart Industry
Industry 4.0
introduced rapid changes to the industry, especially in smart automation and increased interconnectivity. Industrial enterprises and product manufacturers can add new insights to the production process through computer vision. These insights enable more productive factories, improve employee safety and provide reliable insights. The most common use cases of computer vision in the Smart Industry are:
- Defect detection on the production line
- Assembly line inspection
- Asset tracking
- Predictive maintenance
- Intelligent machinery
- Worker protection and monitoring

Smart Cities and Buildings
Computer vision opens up new possibilities by helping to create
more sustainable
cities and buildings and improve public services for residents. AI-powered infrastructures make it possible to build
energy-efficient
buildings and create
safer, more comfortable, and longer-lasting living and working spaces
. The most common use cases of computer vision (both outdoors and indoors) are:
- Intelligent traffic control
- Smart street lights
- Intelligent environmental control
- Smart security cameras
- HVAC predictive maintenance
- Occupancy detection

Retail Industry
Computer vision in the retail industry provides
additional insights into customer behavior, empowers inventory management systems
, and more. From smart checkout to increased security, use cases are many:
- Smart checkout
- Stock and inventory management
- In-store experience
- Customer behavior analysis
- Security

Environment
Observing the environment with computer vision
provides advanced insights
and helps companies become
more sustainable
. Whether it is on the land, in the water, or the air, we can envision many use cases for computer vision:
- Crop detection and monitoring
- Aerial survey and imaging
- Insect detection
- Smart animal tracking
- Remote environment monitoring
- Marine biodiversity conservation
- Agriculture robots

syntheticAIdata is a SaaS (Software-as-a-Service) solution for synthetic image generation for AI vision training. syntheticAIdata can generate synthetic datasets on a large scale in a few simple steps. This platform significantly accelerates the training of new vision AI models or the improvement of existing models.

Contact us to hear more about our solutions and how vision AI models trained on synthetic data can accelerate your AI journey.