syntheticAldata Announces Strategic Collaboration with Consid: Empowering Businesses with Synthetic Data
We're thrilled to announce a strategic collaboration with
Consid AB
, a well-respected firm in the technology consultancy sector. Consid AB is one of Sweden's largest IT companies, and besides Sweden, it also has offices in Denmark, Poland, Germany, and Norway. This collaboration brings together two innovative companies with the shared vision of utilising the transformative potential of synthetic data to create outstanding value for businesses on their AI journey.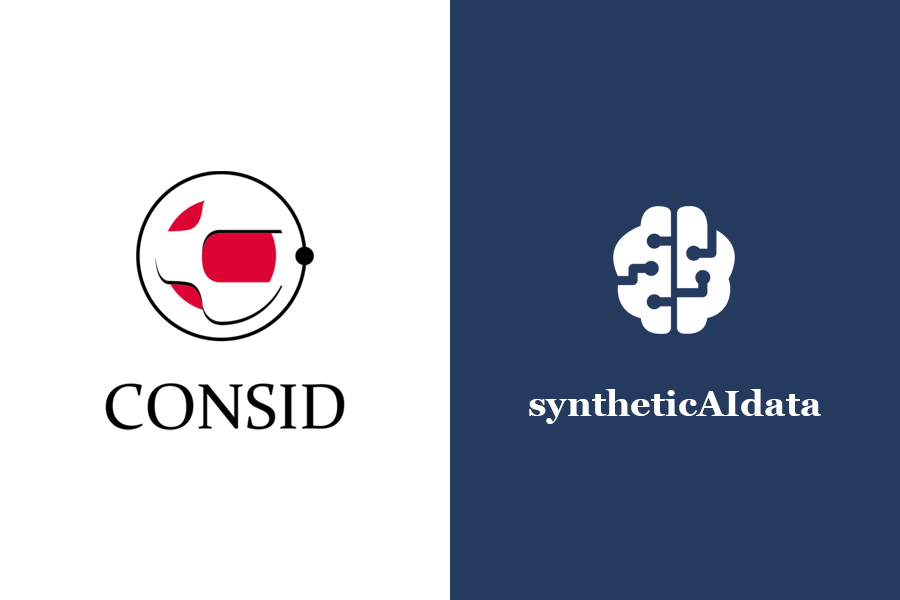 The team at Consid AB highlighted the importance of this collaborative initiative:
"Consid AB is a leading technology consultancy firm specialising in providing innovative solutions to our clients. We strongly believe that incorporating syntheticAldata's state-of-the-art platform into our offerings will enhance our capabilities and enable us to deliver exceptional value to our customers. By leveraging synthetic data, we aim to address various challenges related to data privacy, security, and accessibility, thereby empowering our clients to make more informed and automated business decisions."
Sherry List, CEO of syntheticAldata, reflected on the significance of this collaboration:
"This strategic collaboration with Consid AB underscores our commitment to harnessing the transformative potential of synthetic data for vision AI model training. By combining our strengths with Consid AB, a global leader in technology consultancy, we are well-positioned to accelerate the AI journey for businesses. This is an exciting step forward and embodies our vision at syntheticAldata - empowering businesses and organisations with innovative data solutions that drive their success."
Through this collaboration, we're setting ambitious goals:
Unleashing Synthetic Data: With Consid AB on board, we're all set to harness the full potential of synthetic vision data, opening up new possibilities in tech innovation and AI excellence.
Delivering Enhanced Value to Clients: By combining Consid AB's expert consultancy with our cutting-edge synthetic data generation platform.
Elevating AI Models through Synthetic Data: The AI landscape is competitive, and 'good' is no longer the benchmark. Excellence is what we strive for. Leveraging synthetic data allows us not just to solve data challenges but also to enhance AI models, making them more efficient, more accurate, and more beneficial for businesses.
This is a thrilling time at syntheticAldata! Together with Consid AB, we're ready to shape the future of computer vision solutions. Stay tuned for more updates as we embark on this exciting adventure with Consid AB. We're excited about the positive changes and breakthroughs this collaboration will bring.