syntheticAIdata is now a vetted member of the Nordic Ethical AI Landscape!
As a startup that is dedicated to the development of ethical AI and the responsible use of data,
we are thrilled to announce that we have been nominated to be a part of the Nordic Ethical AI Landscape
. The landscape is aimed at creating an overview of the companies in the Nordics that are leading the way in ethical AI and responsible data use, and we are honored to be among those selected to be featured.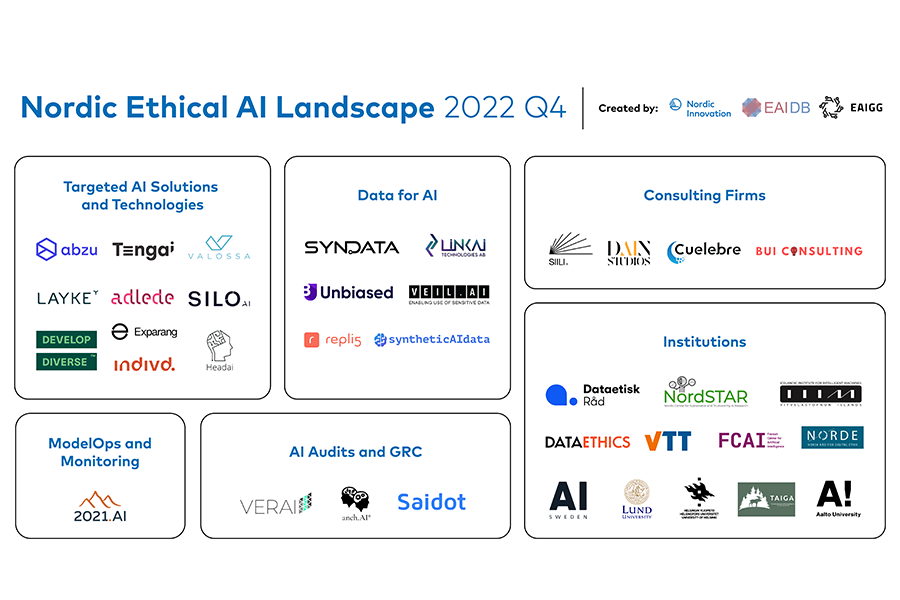 Nordic Ethical AI Landscape functions as a quality stamp for all the certified startups, consulting firms, and institutions that are part of it. The Landscape can also serve as a gateway to the Nordic AI ecosystem, opening doors to accessing customers, capital, or talent. In addition, the selected startups are displayed in the global version of
EAIDB
, the only publicly available, vetted database of AI startups providing ethical services.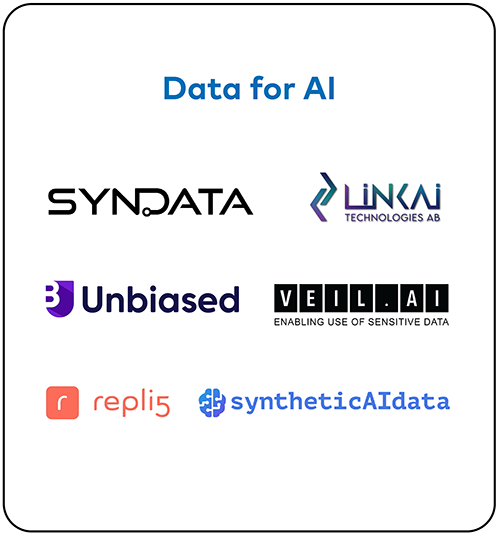 One of the key ways in which syntheticAIdata is working to advance the field of ethical AI is through the use of synthetic data. Synthetic data is artificial data generated by algorithms, rather than being collected from real-world sources. This can be incredibly useful for a number of reasons.
First and foremost, synthetic data can help to protect the privacy of individuals. Because synthetic data is not based on real-world data, it does not contain any personal information that could be used to identify individuals. This means that it can be used to train AI models without compromising the privacy of the people whose data is being used.
In addition, synthetic data can be extremely useful for ensuring the fairness and bias-free nature of AI models. Because algorithms generate synthetic data, it can be carefully controlled to ensure that it is representative of the population as a whole. This can help to prevent the kind of bias that can creep into AI models when they are trained on real-world data that is not carefully selected or balanced.
syntheticAIdata is committed to using synthetic data to help advance the field of ethical AI. We believe that by taking this approach, we can help to ensure that AI technology is used in a way that is responsible, transparent, and fair.
As part of the Nordic Ethical AI Landscape project, we will have the opportunity to showcase our work and demonstrate our commitment to ethical AI. We believe that this project will not only help to highlight the important work that is being done in the Nordics in this field but will also help to position us as leaders in the development of ethical AI technology.
We are excited to be a part of this Landscape and look forward to contributing to the continued advancement of ethical AI!
About Nordic Ethical AI Landscape
The Landscape was created in collaboration by Nordic Innovation, Ethical AI Database (
EAIDB
) and EAIGG (
Ethical AI Governance Group eaigg.org
). EAIDB has reviewed 200+ Nordic companies and institutions for the Landscape so far. EAIDB will continuously review the submissions and will update the global landscape accordingly. If you want to know more about the methodology, criteria or how "Ethical AI company" is defined, you can find information on
EAIDB website
.